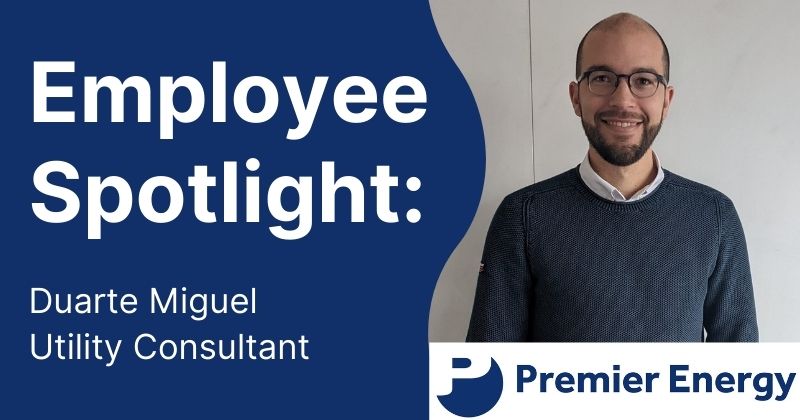 What is your professional background?
After completing my master's degree in civil engineering; I began my career in a series of site engineering roles gaining and developing my skills in the construction sector.
I started with Premier Energy as a Utility Surveyor 7 years ago, carrying out PAS128 Utility Surveys, I quickly became a Utility Surveys Team Leader and later progressed into the role I am currently in as a Utility Consultant, where I'm responsible for a broad range of utility projects.
With over 14 years' experience in the construction industry, I have gained vast experience in utility procurement, infrastructure design and statutory requirements.
What do you like most about your job?
That every day is a different day – By working on a wide range of projects I have the opportunity to elevate my skills and experience, each project and client is different and brings new challenges which I enjoy finding solutions for.
What do you think Premier do well and what direction do you see the company going in the future?
Premier Energy is a well-known company within the utility industry with a team who possess many years of experience that have been delivering market leading utility solutions for over 26 years'.
The company is investing in talented people and new services which align with industry demands and our vision of sustainable growth to become the main utility consultants in the UK.
Can you tell us a bit about yourself?
I've recently became a dad so most of my down time is filled with baby related hobbies! However I still manage to play football and cycle both of which help me relax, also I like travelling, discovering new cities and places around the world.
---
We are independent experts in utility infrastructure costs, site feasibility reporting, net zero carbon solutions, utility designs and the regulatory landscape. Our services are aimed at pre & post acquisition, design and construction stages of infrastructure projects. Find Out More