Premier Energy are utility consultants specialising in utility infrastructure strategies and reporting. Since 1995, we have delivered market leading utility solutions for professionals in the civil, commercial and residential sectors.
We provide both high quality Searches and Consultancy services for use in various applications including; land appraisal, procurement, planning and construction.
Our Utility Consultancy Services
What are the benefits of using a Utility Consultancy?
Utility infrastructure can be complex and difficult to understand. It can also have a major impact on the development and procurement of sites, both in the commercial and residential markets. The need to understand all elements of utility infrastructure is essential when planning and designing new developments.
Over the years we have developed extensive contacts with the utility companies. We know who to talk to and how the utility systems and processes work, in order to achieve a successful outcome for your project.
What can I expect from a Utility Consultancy?
We will save you time and money by directly engaging with utility organisations and working with multiple connection providers to minimise your costs. Our services can assist you with projects from concept to completion, this includes pre-site land enquires via a site investigation report, through to a detailed new supply quotation from the competitive utility market.
We also actively evaluate existing utilities in and around your site, identifying  diversions and disconnections; these can be actioned and quotes procured ahead of the game. Having provided these services for thousands of sites for a range of clients, from small developers to major housebuilders and blue-chip companies, you will be in safe hands with us.
What sets us apart?
We have been delivering market leading utility solutions for industry professionals for over 26 years. The wealth of experience within the utility sector gained by our staff, means you can be confident that we are able to serve your needs.
Not only are we members of ACE, IGEM and SMAS, but we are also actively engaged with utility regulators, stakeholder engagement forums and professional institutions. This ensures we keep abreast of the latest utility policies and procedures that will affect your projects.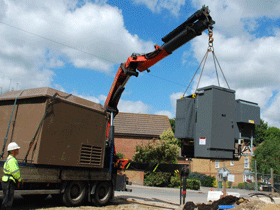 Our Utility Search Support Services
What are the benefits a Utility Search Service?
Using a Specialist Utility Searches Team takes away the stress; we do the hard work for you. Let our expertise in utility infrastructure save you time and money as we directly engage with multiple providers on your behalf.
We have the most comprehensive utility search on the market carrying out an exhaustive search generating a extensive report compiled of utility organisations, including the independent asset owners. We don't just deliver automatically created plans, we look at the utility responses to see if there is anything unusual, for example potential independent network operators, which needs to be flagged for you.
What service is provided by the Utility Search team?
With over 26 years' experience in delivering utility infrastructure strategies and utility reporting, we have consistently delivered market leading utility solutions for industry professionals in the civil, commercial and residential sectors.
From our simple online ordering system, through to offering you a single point of contact to deliver your project, we make the process easy and hassle-free for you. Multiple timescales are also available for reports, including a 24-hour turnaround.
Why choose us?
Our Search report is PAS 128 Quality Level D compliant, and a comprehensive search is an essential health and safety requirement under HSG47.
We make our reports as user-friendly as possible. Search responses are classified using a simple RAG (red/amber/green) system, and the site boundary is highlighted. This helps you to identify your area of interest on the utility plans quickly, and clearly shows what utilities are affected on your site of interest.
All enquiry responses and desk research checks are included with the report for audit and quality assurance purposes.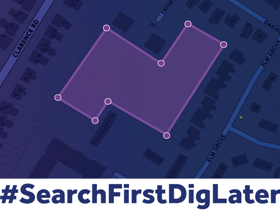 To discuss your project regarding utility search reports or project consultancy please call on 01403 740240 or use our enquiry form.