Doing our bit to reduce the costs businesses face
With the pandemic impacting everyone over the past year and a half it is no surprise the economy has taken a massive hit.
Keeping any business afloat during lockdown was a real challenge – and keeping work sites safe during the peak of the pandemic and adhering to Covid safety regulations had a significant impact on productivity and efficiency.
With everyone hoping that this summer finally brings an end to most Covid restrictions and society can move forwards, we can now turn our heads towards getting the economy industry back on its feet, something we are keen to play our part in.
At Premier Energy we have thought long and hard about how we can help and what we can do to make our products and services easily accessible and cost effective. We have a diverse range of clients, from national housebuilders to regional developers, from strategic infrastructure projects to social housing groups. To manage the long haul to the new normal all our clients are trying to reduce costs and conserve cash.
To play our part, from 21st of June 2021 we are discounting our prices on our Utility Search Reports ordered online, making them possibly the lowest cost utility record searches on the UK market. The search reports that will benefit from this discount are:
This 20% discount we are offering is for a limited time and will only be applied on orders placed through our online mapping tool.
Doing our bit to kickstart the economy and help reduce costs is key. It is important to confirm that not only will our reports save you time and money on administration costs, but the discount will allow you to access the most comprehensive utility search on the market at reduced cost. All supported by our experienced and knowledgeable Searches Team.
Order today and take advantage of our discounted prices!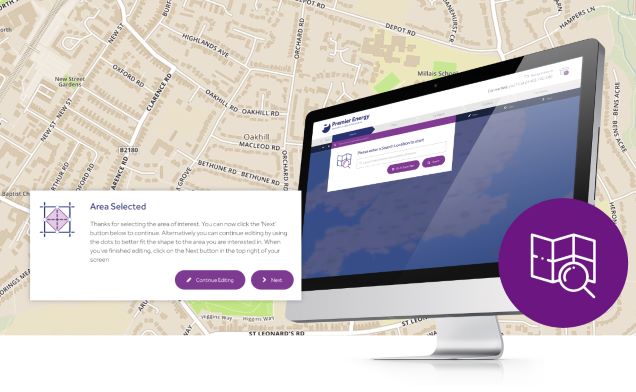 EV and embracing zero carbon technology
The news for the past year has been focused on the pandemic, but we should not lose sight of the even greater challenge presented by global warming.
This has led to a whole new vocabulary with terms such as Net Zero and Carbon Neutral Technologies all commonplace. We understand that it can all be a bit overwhelming, especially when thinking about how your company can contribute to Net Zero targets.
With our experienced Utility Consultants up to date on the latest technology developments like hydrogen as an energy source, wind/solar power and electric vehicles (EV), we are well placed to support you on your journey towards Zero Carbon!
We have recently launched a new product called EV Workplace Assessment. This report will help you gain a greater understanding about what you need to do to get EV chargers installed at your workplace or commercial properties.
Check out our EV Workplace Assessment webpage for more information on how we analyse your electricity capacity to see if you are able to have EV Charging Points installed. We work out the most cost effective approach looking at the issue holistically, and then help you co-ordinate the next steps required to install EV Charging Points.

Helpful Resources